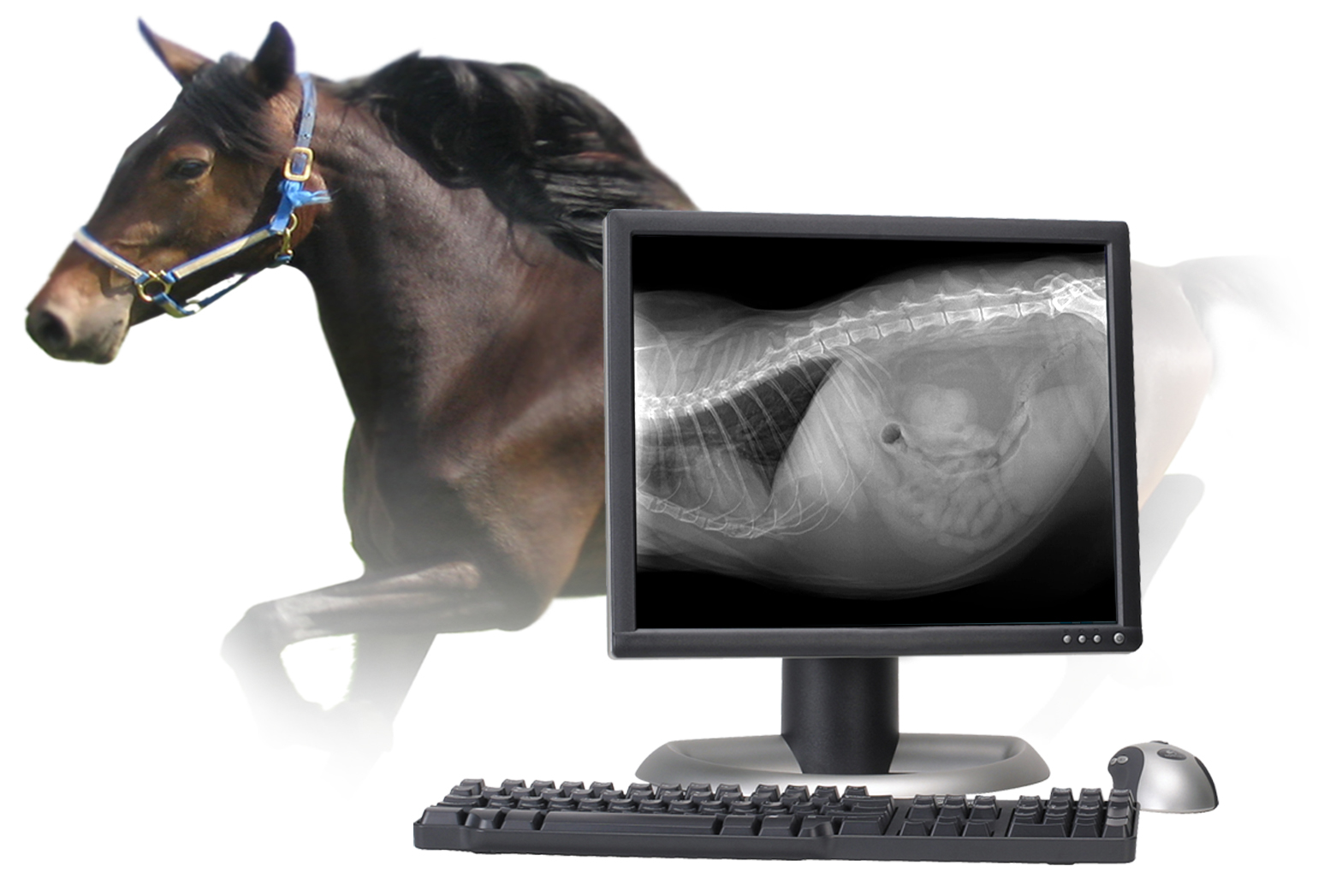 Micro PowerPACS (MPP) for Veterinary is the optimal filmless solution for veterinary practices to acquire, view, print, distribute, archive, and manage DICOM images. This superior system offers a seamless workflow from image acquisition through archiving and viewing, to sending images over a DICOM network and distributing through CD or DVD. Micro PowerPACS Veterinary integrates with any vendors modality and provides rapid access to images and patient data, increasing productivity and yielding significant improvements in patient throughput, diagnosis, and treatment. The software also supports DICOM Modality Worklist to register and retrieve animal and owner demographic information from your Practice Management (PM) system to save time and reduce human errors. Compact yet powerful, this "micro-PACS" is fully scalable to an enterprise-wide PACS as your facility grows.

MPP for Veterinary includes a fully scalable DICOM archive server to archive your medical records online. Storing, managing, querying, retrieving, and auto-routing DICOM images virtually eliminate the problems and expenses associated with traditional film and other forms of clinical output. Diagnostic readings are more accurate than ever with RSVS Viewer, VETinfo SYSTEMS' DICOM image viewer included with MPP for Veterinary. After acquisition and transmission using DICOM format and protocol, high-quality images are ready for viewing at the workstation within seconds. With RSVS Viewer's user-friendly interface and comprehensive toolkit, veterinarians can read images with ease and precision, ensuring confidence in their evaluations.

MPP for Veterinary provides a hassle-free application to create CDs/DVDs that contain diagnostic-quality images, medical reports, and animal/owner information. MPP for Veterinary supports DICOM image importing and exporting to a variety of formats, and DICOM Print which facilitates the creation of hard copy film printouts from any dry-laser printer. DICOMmail, another supported feature in MPP for Veterinary, allows users to send anonymize images and reports according to userdefined parameters, and email them to healthcare providers, referring physicians, and even patients. When recipients open these messages, they are able to view the images in our free RSVS Basic Viewer

Veterinary practices now only need one software program to store and manage their ultrasound, endoscope, CR, DR, and digital dental images. MPP for Veterinary combines all modalities into one worklist, viewing station, and PACS archival system, eliminating the need for multiple software programs and workstations. With a filmless working environment, rapid response time, enhanced animal care, and dramatic cost savings, Micro PowerPACS for Veterinary is the solution that meets your vision.


System Advantages:


Complete PACS out-of-the-box solution
Single step to acquire, view, archive, send, or burn CD/DVDs
Automation reduces the need for staff training to operate the system
Centralizes all of the facility's DICOM 3.0 images and related data
Connects to any other DICOM compliant PACS solutions using a LAN/WAN
Significant cost savings from a film-less operation
Fully configurable to meet local needs and demands
Able to maintain 25,000 CR studies online
Meets up-to-date industry standards
Expandable as your practice grows
Supports DICOM Modality Worklist


FEATURES


Hierarchal Archiving:
Equipped with a Microsoft SQL Database
Receive, archive, and distribute DICOM orders to configured remote workstations
Manage storage volume with a housekeeping schedule and an automatic CD/DVD disaster recovery function
Diagnostic Viewing:
Powerful image display features, run-time smoothing, continuous zoom, window/level adjustment, orientation adjustment, and much more
Create DICOM images with graphic annotations, key image notes, presentations states, and raw data objects using the measurement and graphic annotation tools (including density measurement, linear distance measurement, angular measurement, cobb angle measurement, arbitrary boundary area measurement, specific measurement in ultrasound graphic regions, and more)
Configurable Display Mode shows all images in a studies and series in one window or in rows of 2, 4, or 6
Features are customizable and can be controlled by a master configuration
Digital Distribution:
DICOM and HL7 compliantt
CD/DVD creation command for creating animal records using only animal name, animal ID, or accession number
Printing, Importing, and Exporting:
Print images with annotations to paper and film
Supports presentation LUT
Design custom image and/or text on the header and footer of the printed film or sheet
Import DICOM images from outside facilities for patient file consolidation
Easily export images from the diagnostic viewer as a Tiff, JPEG, Bitmap or DICOM file